Facilities
We pride ourselves on the clean, tidy and relaxing rural site we have lovingly created. and hope that all our visitors will enjoy the peaceful country retreat.
It is very important to us that each visitor enjoys their time here, as such we have carefully separated the farm into areas making sure each visitor has plenty of space around their area
we welcome family groups and have set aside an area where larger family groups can enjoy without the worry of upsetting their neighbours
ELECTRIC HOOK UP NOW AVAILABLE
We can offer a super renovated 1970 caravan that can be hired individually or as part of a group / family booking for those members of the family who would prefer to sleep in a bed, while the younger members sleep in a tent !
Carrie The Caravan
The 1970 original cosy Carrie can be hired, for those wishing to step back in time and enjoy a small secluded area , where you can relax in the deck chair with a good book , and watch the hens in their coup laying your next days breakfast. !
Well behaved dogs welcome, MUST be kept on a lead at all times please.
Lots of country off road dog walks from our back gate
IDEAL for a wonderful cycling break, lots of flat easy to ride routes ,
The camp site is level, and fully equipped with a toilets and shower, we have added an extra outside shower , which was a huge hit last season in the hot weather.
Small OFF ground BBQ's allowed ..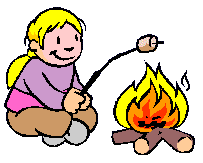 Camper Vans and Motor Homes Welcome
Caravan and Trailer Storage - please call
fully booked for 2021
Horse Stabling offered for those wishing to bring their own horse, to enjoy beach rides which are within a short distance from the site, Toll rides are directly opposite the site.
We can also offer a secure inside area for small animals with cages thus taking the worry of who will look after your pets while you are away.
the following facilities on or around the site.
Members' and non-members' motorhomes welcome

Members' and non-members' tents welcome

Grass only pitch (no electric)

Showers

Chemical toilet disposal point

Gas cylinders available locally

Pets welcome

Grass only pitch for larger tents